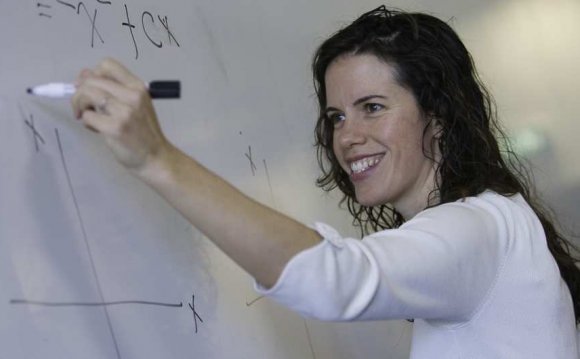 With internationally recognized faculty and a strong commitment to its graduate program, the Department of Applied Mathematics strives to provide graduate students a high quality education and training in applied mathematics while preparing them for careers in industry, laboratories, and the academic professions.
The department fosters extensive interaction between students and faculty. Currently, the department has 18 faculty and 50 affiliated faculty from other academic departments and colleges. A Ph.D. student can be advised by core faculty or co-advised by an affiliate involved in applied mathematics in many areas of physical, biological, computational, or engineering sciences.
Many of our Ph.D. students have had the opportunity to conduct their research at local world-class institutes such as the National Renewable Energy Lab, the National Center for Atmospheric Research, and the Laboratory for Atmospheric and Space Physics, as well as at other national research laboratories.
Areas of Study and Research
• Computational Mathematics
• Dynamical Systems and Mathematical Biosciences
• Nonlinear Phenomena
• Physical Applied Mathematics
• Statistics and Applied Probability
Degree Details:
MS
Requires 30 hours of approved study, at least 18 of which must be at the 5000 level or above in Applied Math and include core courses and application areas. The candidate must also fulfill either the thesis (Plan I) or non-thesis (Plan II) option detailed in the university catalog.
PhD
Requires 60 hours of approved study, including the minimum 30 hours of dissertation credit required by the Graduate School. The candidate must also pass three preliminary examinations, satisfy a foreign language requirement, pass a comprehensive examination involving the proposed dissertation, complete a PhD dissertation of original and publishable research in applied mathematics or a related field, and successfully defend the dissertation in an oral examination.
Admissions Requirements:
Hold a baccalaureate degree or its equivalent from an accredited college or university.
Have an undergraduate grade point average of at least 2.75.
Have computing experience such as FORTRAN, C, C++, or MATLAB. Experience with UNIX can be very helpful.
Have completed several semesters of upper division math courses beyond calculus, including advanced calculus and linear algebra. Additional recommended courses include partial differential equations, complex analysis, numerical analysis, and perhaps probability and statistics.
Complete the online application.
Submit GRE General Test results. Subject test scores are optional. Institution code: 4841.
Submit a personal statement in essay form providing work history, as well as educational background, research focus, and academic and professional goals.
Submit four letters of recommendation.
Submit TOEFL scores (international applicants only) unless the student has completed at least one year of full-time academic study in the United States or English is the primary language in the student's native country. Institution code: 4841.
Please see special instructions at
Please upload your personal statement and CV with your application.
Financial Support:
Master's and PhD applicants may be offered teaching or research assistantship support. Research assistant support is usually offered to PhD students after they successfully pass the preliminary exams.
Applicant Instructions:
Fall Domestic Application Deadline:
Fall International Application Deadline:
Contact Information:
University of Colorado Boulder
Department of Applied Mathematics
Engineering Center Office Tower 225 (ECOT 225)
Source: www.colorado.edu
INTERESTING VIDEO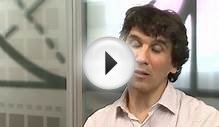 PhD in Applied Mathematics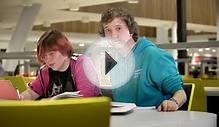 Graduate Program Industrial and Applied Mathematics ...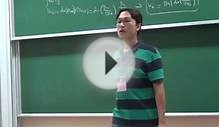 Summer Program on "PDEs and Applied Mathematics" 14/7 ...
Share this Post