Want to shape the future? If you've got a creative eye and strategic mind, check out these seven careers.
Designers and planners influence practically everything we touch. They design the computer you use, the room you're sitting in and the car you drive. They plan the layout of your city, the trees outside your building and the pattern on your shirt. They even dreamt up the Web page you're looking at right now.
"As a designer or planner, you have such a big hand in shaping the future, " says Kathryn Madden, an urban planner and one of the lead faculty members at the Harvard Graduate School of Design's summer program. "Whether you're an architect designing a window detail or a planner designing a city, you're always thinking, 'what do we have now and how can we make it better?'"
Because design and planning play such an essential role in our lives, it's no surprise employers are looking to hire in these innovative industries. Madden is optimistic about the potential for growth. "There's a lot of work to be done, " she says.
If you've got a creative eye and strategic mind, check out these seven top careers:
Urban planners are big-scale thinkers. Your strategies guide the development of land—whether it's a sleepy rural neighborhood or a whole cosmopolitan city—over the span of many years. Juggling the realities of the here and now with the possibilities of the distant future, you work to create, revitalize and grow vibrant communities.
Average Salary: $63, 000
Job Growth: 16 percent by 2020*
Graphic designers are the brains behind the visuals and layouts of websites, magazines, logos and more. Job growth for general graphic designers isn't too bright—in fact, it's tanking in the areas of print and publishing. However, computer-related jobs are expected to grow a whopping 61 percent by 2020. If you're ready to develop your programming skills along with your artistry, you can set yourself up for a successful career in Web or tech design.
Average Salary: $43, 000
Job Growth: 61 percent for computer-related designers
Cartographers interpret big data and geographic information to create precise maps that help people see the world in whole new ways. In this career, you might develop a digital app that helps users navigate their neighborhoods or work for the government to create a visual illustration of the geopolitical climate of South America. Wherever you put your talents to work, your sense of scale and eye for detail are instrumental to this uncommon career.
Average Salary: $55, 000
Job Growth: 22 percent
Landscape architects design outdoor spaces, from private gardens and public parks to urban farms and airport runways. Beyond these more traditional projects, skyrocketing interest in sustainable construction is revving up the demand for environmentally-minded landscape architects. Mix creative flair with a love of the outdoors to find success in this job.
Average Salary: $62, 000
Job Growth: 16 percent
As a user experience (UX) designer, you're like the urban planners of the Web world—but instead of developing a brick and mortar city, you develop online spaces. You're responsible for creating a website users can interact with and navigate with ease. Everybody hates a clunky website, so your particular skills are prized by small tech startups, major corporations and everyone in between.
how many business days
how many equipment has lost
what solution is used for sclerotherapy
where is dmitry from project runway now
how much science diet to feed cat
how solution priority number is calculated
what technology was made in 2020
how to use far manager
where does development occur
where technology and humanity cross
how many management colleges in india
how much control arm replacement
how much business class emirates
why startup interview questions
why solutions must be standardized
where to learn technical analysis for free
how many system apps should i have
where i'm from locations
why solution is a homogeneous mixture
where to find device name on laptop
where can i buy a roadmap
who essential workers
how often do you use acapella device
where to study technology
how much system 12 itoto
what is the most popular device
why technology is bad
what stage of development
where to watch project runway
which project sekai character are you
which development is best
roadmap when do shops open
how business write offs work
founder of startup company
how much tech trash per c4
how long london broil on grill
where to buy science equipment
how frequently product releases should occur
how much product photography cost
how road map
when workers go on strike they are
why system maintenance is important
how many equipment in voltron
why technology roadmap is important
what workers comp pays for
Source: www.brazen.com
INTERESTING VIDEO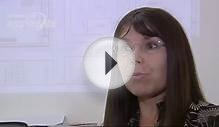 Careers In Design (Recruitment) Ltd, Interior Design Jobs ...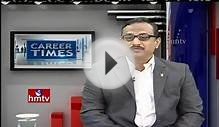 Design Kings : Career in Design Sector : Career Times | HMTV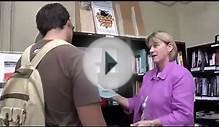 Careers in Art and Design
Share this Post