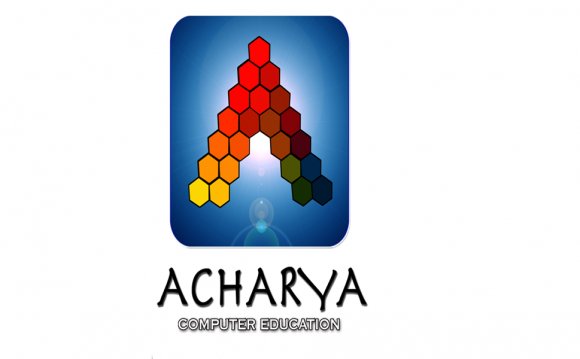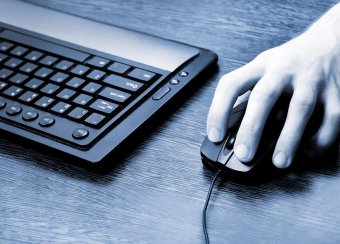 Custom mice can be an effective, low-cost marketing tool to promote an institution's brand.
Earlier in the Marketing CE series, I shared a failure I had in CE marketing: an iPad Skin Cover. I also talked about a potential success in using Facebook and other social media channels. This time, it's a resounding success I'd like to share: a computer mouse with a floating logo. A picture is below with both the success and failure side by side.
The mouse is relatively cheap for an institution to purchase, at roughly $5 each. If you shake the mouse like a snow globe, bubbles appear with the logo slowly emerging as the bubbles fade away. The idea of the floating logo was something I saw in a magazine about seven years ago, with a standard set of four random shapes inside the mouse (car, globe, coffee cup and house). I contacted a local promotional products company and, after a few days, we were able to find a factory willing to make our custom logo inside the mouse, in a slightly different color than stock to match our institutional colors. They also offered to customize the dye color in the water, which we did for the first order of 1, 000 mice. The subsequent reorders of the mice had the color removed, as it was found to fade over time and no longer matched our institutional colors.
The mice are in the hands of students most of their day at work, and they serve as a constant reminder of their local university and source for continuing education classes. I frequently see them come out in long meetings when laptops are used. We also have the mice on our continuing education classroom computers and on most staff desks and offices.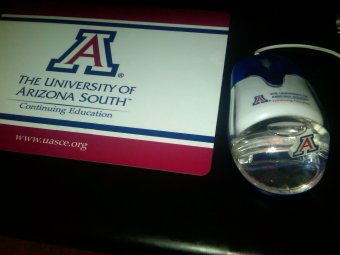 When visiting client offices, the custom mice are often in use, and visits are often punctuated with a polite request for another mouse … even if the requestor is no longer a current student.
The positive feedback, repeat requests and excitement when mice are handed out on the final day of class are what indicate to me this is a successful marketing and promotional item.
Both are technology accessories, but the mouse has been far more successful for the university as a marketing tool than the iPad cover.
All of this being said, though, the mice have a blatant marketing mistake on them (as any advertising professional can notice right away) — a lack of action. There is no phone number, URL or other indication of how to contact the university. The mice do not drive prospective students to learn what classes are being offered or any other related information.
The lack of contact information — at least a URL for a mouse connected to a computer — is something I initially saw as a mistake. In time, though, I've realized most mouse users have already attended a class with the university, and most likely have the contact information and program information. If not, a simple web search would provide them with the results requested.
With more than 3, 000 mice being distributed over the last few years, and the frequent requests for more, this is one marketing item we plan to keep on-hand and continue to use in marketing our program.
Source: evolllution.com
INTERESTING VIDEO
Create Computer Care Logo [Sinhala Tutorial]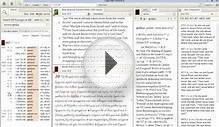 Logos 4 Search Layout - Computer.m4v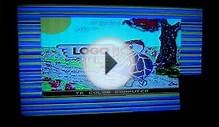 LOGO_TK95_carga
Share this Post