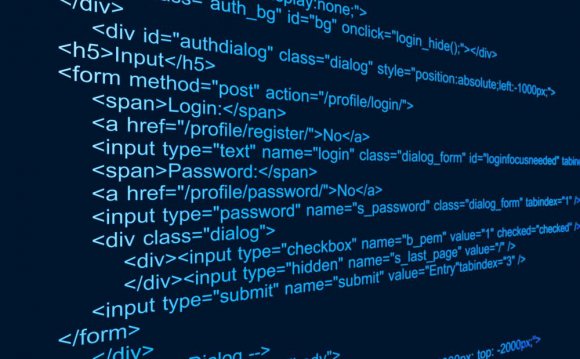 Organizations and businesses hire Web graphic designers to design a website that best demonstrates the message a company wants the public to see. By identifying an employer's wishes, a Web graphic designer sketches and then implements a website layout that is visually appeasing. A Web graphic designer can benefit from earning a bachelor's degree in graphic design.
| | |
| --- | --- |
| Required Education | Bachelor's degree in graphic design typically required |
| Other Requirements | Must have a firm understanding of changing technology, including software and tools for Web design |
| Projected Job Growth (2012-2022)* | 7% |
| Median Salary (2013)* | $44, 830 annually |
Source: *U.S. Bureau of Labor Statistics
Job Description
Web graphic designers create determine the layout, font color, font type, logos, pictures and other visual and verbal aspects of a website. First, a Web graphic designer determines what the employer wants out of the product. This includes what message is being sent out and what audience is being targeted. They then create sketches and samples of potential layouts for the website, before developing the finished product.
The work schedule of a Web graphic designer can vary greatly. Those employed on a full-time basis can work a normal 40-hour work week. Extended or additional hours are expected when a project nears a deadline. Many web designers are self employed and work on a freelance basis.
Web graphic designers have to possess a keen eye for detail. The ability to express creative ideas is crucial. Understanding new fads and trends is necessary. A Web graphic designer has to understand a target audience and how best to reach that audience through artistic work. This career requires a lot of discipline since a Web graphic designer has to start projects, budget time and meet the necessary deadlines placed upon them by an employer.
Education Requirements
Employers generally look for Web graphic designers with a bachelor's degree. Aspiring designers can enter into a fine arts program in graphic design at a university or college. The classes for this degree program include both hands-on studio work and classroom lectures. Coursework is made up of classes in design principles, computerized design, printing techniques, website design and studio art.
Aspiring graphic designers can also earn a certificate or associate's degree in graphic design. These programs can take anywhere from two to three years to complete. These graphic design programs focus on hands-on technical skills. Continuing education is essential for success in this field. Designers must stay abreast of the changes and evolution of commonly used technologies and tools.
Career and Salary Information
The U.S. Bureau of Labor Statistics (BLS) predicts slower than average job growth for graphic designers between 2012 and 2022, at a rate of 7%. Additionally, the BLS reported that the median annual salary for graphic designers was $44, 830 as of May 2013.
Source: study.com
INTERESTING VIDEO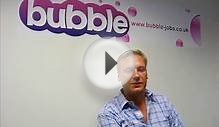 How To Get A Graphic & Web Design Job - Digital Careers ...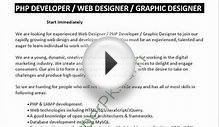 PHP Developer Graphic Designer & Web Developer Jobs In ...
Share this Post