A web designer and developer is responsible for the creation, maintenance, and development of a company's website. Web designers and developers work within creative teams to provide high-quality, accessible, original ideas about their company's website and its associated features.
Web designers' hours and expectations can vary, but they typically work more hours when getting ready to present a project to developers or when preparing for a launch. Some travel may be required depending on the size and resources of the company; for example, some web designers may meet with clients to get a sense of their vision and provide realistic feedback, while others may be responsible for presenting new ideas to upper-level management or the board of directors.
Most web designers and developers need at least three years of experience in web design. Companies sometimes prefer a bachelor's degree in marketing or business, but it is not typically required. Companies looking for web designers are usually more concerned with the designer's previous work and/or portfolio of projects. Proficiency in multiple design programs is expected, as is an excellent understand of HTML and other coding. Web designers and developers must be up to date on developments and new software in their field. They must be able to juggle multiple projects at once and also be able to work well with a design team. Web designers may be at the head of the team or may be supervised by a senior designer.
Web Designer & Developer Tasks
Write code to generate web pages, access databases and business logic servers.
Work with with designers and content producers.
Test and document software for web sites.
Source: www.payscale.com
INTERESTING VIDEO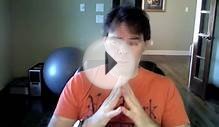 Graphic Designer Salary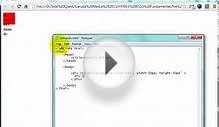 Tutorial WEB DESIGN VOL 2 Belajar Pengenalan 2 #1 div tag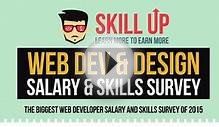 Web Dev & Design - Salary & Skills Video
Share this Post