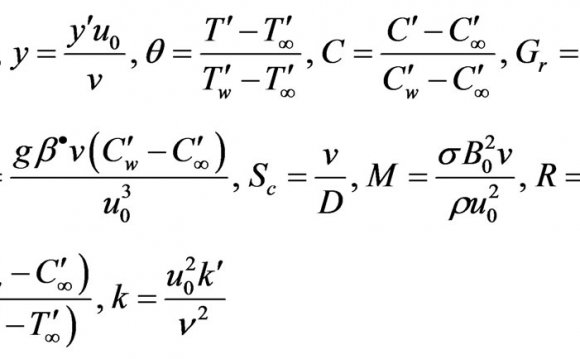 Our faculty maintain active research programs and are committed to providing opportunities for students to become involved in undergraduate research in Mathematics.
Faculty Research
Jump to:, , , , 2010, , , 2007, , , ,
Asian Journal of Fuzzy and Applied Mathematics: Vol 3 -Issue 4- August 2015
'The Modified Galerkin Method for Solving the Helmholtz Equation for Low Frequencies on Planet Mars' by Yajni Warnapala, Hy Dinh, and Jill Resh
'The Modified Galerkin Method for the Modified Wave Equation for the Shape of Superellipsoid' British Journal of Mathematics and Computer Science, 4(18), 2676-2685, 2014, Y. Warnapala and H. Dinh
2013
Warnapala, Y. and Dinh, H., 2013. The Numerical Solution of the Helmholtz's Equation for the Superellipsoid via the Galerkin Mathod for the Dirichlet Problem.
Warnapala, Y. The Numerical Solution of the Radiosity's Equation via the Galerkin Method: Dirichlet Problem. Journal of Numerical Methods and Applications Vol. 10, No. 2, pp: 73-89
2011
Warnapala, Y., Pleskunas, J. and Siegel, R., 2011. The Numerical Solution of the Exterior Boundary Value Problems for the Helmholtz's Equation for the Pseudosphere. IAENG International Journal of Applied Mathematics 41(2): 106-111
Warnapala, Y., and Silva, K., 2011. Z score demystified: a critical analysis of the Sri Lankan university admission policy. Journal of Case Studies in Education, Feb 2011
2009
Burdick, B., Mathematical Works Printed in the Americas, 1554-1700. Johns Hopkins University Press, Baltimore, January 2009
Burdick, B. and Sandifer, E., Fooling with an Euler Series. International Journal of Mathematics and Computer Science. Vol. 4, No. 1, 2009, pp. 37-42
Warnapala, Y. and Yehiya, Z., 2009. Polarization of the Sri Lankan Polity: An Analysis of Presidential Elections (1982-2005). Proceedings of Intellectbase International Consortium Vol:6
2008
Warnapala, Y. and Morgan E., 2008. The Numerical Solution of the Exterior Dirichlet Problem for the Helmholtz's Equation via Modified Green's functions approach for the Oval of Cassini. Far East Journal Of Applied Mathematics, 34:1-20
Anderson, D. and Warnapala, Y., Tests of Significance and Effect Size: Meaningful Interpretation of Statistical Data in the Health Sciences. (2008) Essays in Education 23: 142-158 - View article
2006
Kelly, A., One-pile misère Nim for three or more players. (2006) Int. J. Math. and Math. Sci. 2006:1-8
Warnapala-Yehiya, Y., and Yehiya, Z., Minority Electoral Politics: A Sri Lankan Case Study. (2005) J. Asian and African Studies 40:439-462 - View abstract
Faculty Problems & Solutions
Burdick, B., Problem 11585, featured in the "Problems and Solutions" column in The American Mathematical Monthly, June-July, 2011, p. 558. Solution appeared as "Convolution of Zeta Functions, " The American Mathematical Monthly, October, 2013, pp. 757-758. - View problem View solution
2012
Burdick, B., Problem 11505, featured in the "Problems and Solutions" column in The American Mathematical Monthly, May, 2010, p. 458. A composite solution by Roberto Tauraso, Rituraj Nandan, and this author appeared as "Computing Pi from Fibonacci Numbers, " The American Mathematical Monthly, April, 2012, pp. 350-351. View problem View solution
Source: rwu.edu
INTERESTING VIDEO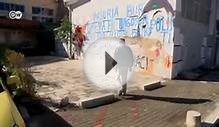 Albania: The Struggle for Compensation | European Journal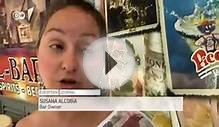 Portugal: Seasonal Workers Sought | European Journal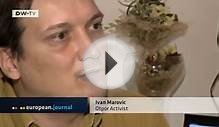 Serbia: The Legacy of Otpor | European Journal
Share this Post