Web development is the process of creating websites, including the design, content, programming, client-side/server-side scripting, business strategy, and other components. Like other areas of computing, those who study web development typically have a higher degree of understanding of computers as well as general computing literacy. Some are even well-versed in a computer language prior to enrolling in a best online colleges web development program. Web developers are also currently in high demand, and those who possess web development knowledge and skills are a great asset to various types of organizations and businesses.
Those who graduate with a degree in web development have many options in choosing a career. A direct path for most grads is to become a web developer. Web developers specialize in the development, design, and maintenance of websites and web applications. They oversee the efficiency of specific websites and focus greatly on optimizing the user's experience to drive sales, increase click-through rates, and other strategic goals. It is a versatile field with many employment options. They can find work at large corporations, government agencies, and small companies as full-time employees, independent consultants, contractors, or alone as freelancers. Web development graduates can also work in other computing careers, such as programmer, web designer, web master, and computer network architect.
There has been a lot of discussion over the past few years as to whether a degree is necessary to become a web developer or work in another computing career. While it is not unheard of for some people to succeed as self-taught web developers, programmers, web designers, or webmasters, most opt to get their bachelor's degree in web development, computer science, or other related fields to ensure that they have the proper education and training to secure an entry-level job after graduation. Students also have the option of attending vocational and technical schools that offer job-specific training in web development, web design, and other computing subjects. Other students may prefer majoring in web development online. Many well-trained web developers earned their degrees from the best online colleges web development programs and find success in the industry today.
Choosing the right web development degree program can be difficult, but there is certain criteria that needs to be met before you make your final decision. One of the first things you need to find out is if your web development program is accredited. It is in your best interest to only enroll in accredited web development programs to ensure that you are receiving a quality education from a legit institution that will be recognized by future employers and other institutions of higher education. Check the U.S. Department of Education's database of accredited institutions to see if your school of choice meets the criteria.
After graduating from a web development program, you will walk away with a breadth of knowledge in the areas of web design, coding, programming, arts and graphics, content, and marketing. Graduates of the best online colleges web development programs are well-versed in specific developmental tools, such as Acrobat and Dreamweaver, and have a thorough understanding of mark-up/scripting languages like HTML/XHTML, CSS, JavaScript, and SQL. Depending on your degree program and area of focus, you may also acquire knowledge of multimedia publishing tools, such as Flash, and basic graphics work that will come in handy for designing the appearance of websites and making them look modern and innovative.
One way web development graduates can boost their resumes and increase their professional skill set is to get certified. There are several web development certifications available for beginners and advanced workers. For instance, beginner web developers who are interested in mastering HTML may want to consider earning the HTML Developer Certificate offered online at the World Wide Web Consortium. Whereas those who are more interested in becoming certified in specific development technologies, such as Microsoft Visual Studio or the Microsoft .NET Framework, may consider pursuing the Microsoft Certified Professional Developer (MCPD) certification to take their developer skills to the next level. Although certification is completely optional for web developers, it can create new career opportunities and complement even the best online colleges web development degree.
If you're interested in working in the challenging, yet rewarding field of web development, it is crucial that you continue to build upon and improve your web skills every year. Professional web developers can do so by teaching themselves new tools and computer languages, as well as going back to school for further education in web development and other computer-related specialties. A much simpler way to continue your education is to go back to school online and pick the best online colleges web development program that fits your career needs and goals. Keeping up with the rapidly changing and growing field of Internet technology will help you stay competitive in the job market and widen your skill set.
Source: www.bestcollegesonline.com
INTERESTING VIDEO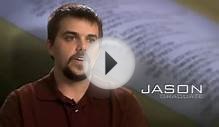 Web Developer/Design - Wisconsin Technical Colleges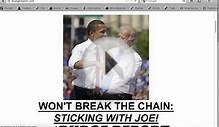 Firefox Add-ons for Web Design
Share this Post